The COVID-19 pandemic highlighted the need for a better understanding of viral spread. To address this need, RESET has created its Viral Index, a tool that provides a standardized measurement of viral transmission potential.
The RESET Viral Index provides a way for businesses to do their part by increasing their awareness of viral vulnerability and making the necessary changes. Using this innovative tool in tandem with continuous monitoring, they can improve the mental well-being and productivity of staff, prevent infections, and permanently reduce their carbon footprints.
In this webinar, RESET President, Stanton Wong, will explain the science behind the Viral Index and how it is calculated. You will also discover how the Viral Index can be used to estimate and control virus transmission from aerosols in a variety of indoor settings.
Gain Insights On:
The transmission of viral diseases through the air and ways to prevent it
How the RESET Viral Index calculates infection risk based on three air quality factors
Integrating the RESET Viral Index with air quality monitoring solutions
About Our Speakers: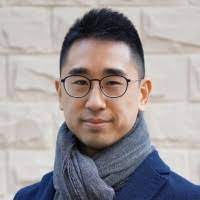 Stanton Wong
President at RESET
Stanton Wong is the President of RESET, a set of standards and assessment tools & services to develop actionable, long-term strategies toward health and sustainability for the built environment. Stanton has a software development and product management background and is passionate about the future, education, technology, crypto, the environment, and health. He is also fascinated by the optimization of processes and design choices using nudge theory.